Our products are made of high-grade wafer-thin durable stainless steel, cutted and formed in shape. They are featured with technical details for ultimate functions and their lightness grants highest comfort.
Cellulose Acetate, a biological material, we are using to reach a different expression in haptics and aesthetics. To reach an outstanding result we are working with latest technologies combined with handcrafted processes.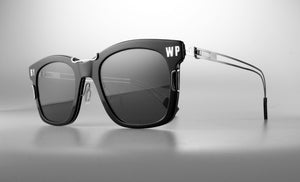 BYWP
ByWP's technical features plus the highly elastical, durable stainless steel providing an impressive fitting comfort comparable to the wearing convenience of synthetic fiber made-to-stretch fabrics, namely Lycra-Spandex-elastane once invented by DuPont. We call it the "Elastan(e)-effect".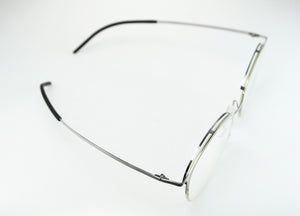 Oxy
Oxygen - a sublime of ByWP - are probably the most simple glasses in the world of their kind. Extremely slim and featherlight with a clear design approach. ByWP multiply won the most recognized and influencing awards for excellent design such as GOOD DESIGN, if-award, Red dot and German Design Award.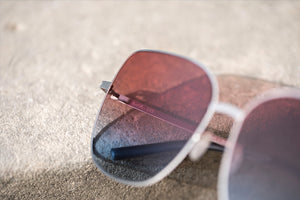 Our glasses
For our sunglasses we use only shatterproof, CE certified lenses of the brand Zeiss. These are cut from high quality materials that provide up to 100% UV protection, because "sunglasses are not sunglasses". Inferior glasses can lead to diseases of the eyes.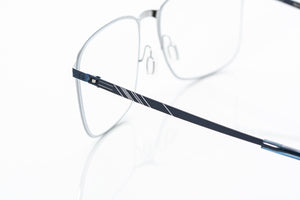 Materials
Stainless steel- we use only medical stainless steel of the highest quality standard. It is produced in Germany and Japan.

Coating - all stainless steel frames are coated with PVD. This process provides maximum protection against scratching and is also used for coating exclusive luxury watches.

Titanium- we use only pure titanium. High strength but flexible, absolutely nickel free, corrosion resistant and extremely lightweight, colorfast and versatile. One of the highest quality setting materials available.

Cellulose Acetate- is a renewable plant based, petroleum free plastic that has its origin in wood pulp and natural carbon fibers.